The Ethno Complex at Kapetan Misin Breg was a brilliant place to stay. Styled as a traditional Serbian village and set on top of a hill with fantastic views over the Danube and the village of Donji Milanovac. We were met on arrival by the boss, Surjan, who asked if we wanted dinner and were we vegetarian (I hadn't requested special meals). Within a few minutes we were presented with an enormous vegetarian feast of local produce (more than we could eat) along with honey Rakija. Breakfast was equally lavish. Everyone there was so nice to us; we loved it.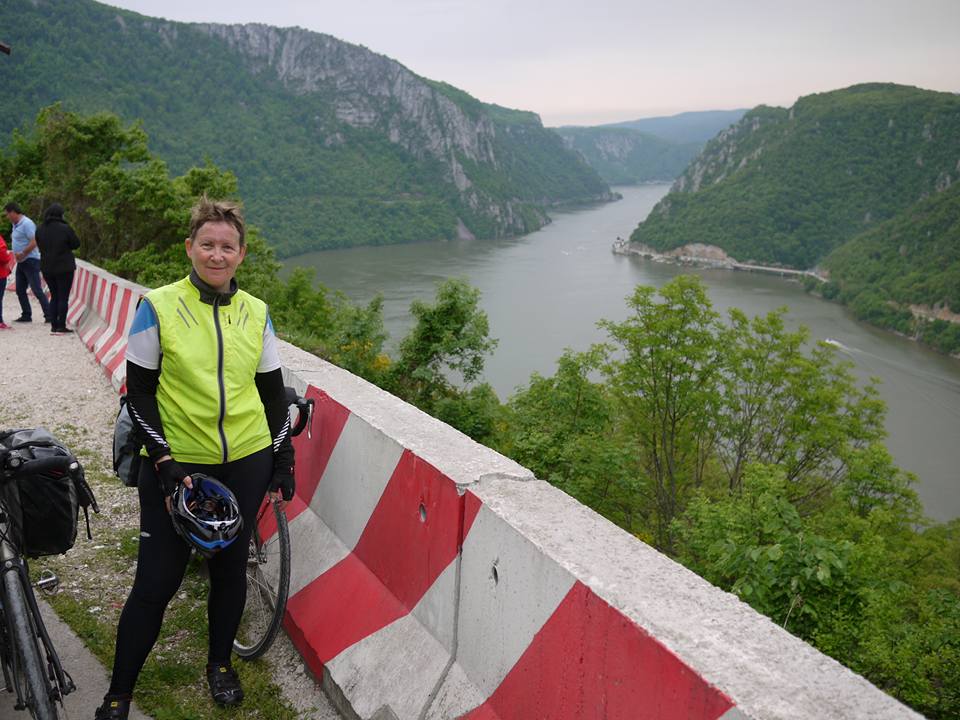 On the road today, we completed the set of 19 tunnels through the Iron Gates, and the valley scenery got even more spectacular. We climbed one long hill, labelled 10% but nothing like. Before long we were crossing the border into Romania, and hit the shocking traffic of the E70 motorway.
Accommodation options in Romania are very limited. It's forced us to plan for some longer than comfortable days, longer than Caroline's 100km stipulation. Today was only 95km but Pension San & Gino, which we were hoping to get into, hadn't responded to multiple emails, so we approached with fingers crossed. The worst happened. They were full. Asked if there was anywhere else, the suggestion was Calafat, about 120km away. Ridiculous. We decided he just didn't like us. Few options, but we pressed on to a location where a guesthouse was marked on OpenStreetMap. It was a small marina, but the buildings were fenced off and seemed abandoned. A man was there and I asked if we could get a room, and at first I thought he said yes. Then he played with his dog a while and disappeared into a house. Then emerged with his wife who spoke a little English. "No rooms". We turned the pitiful looks to maximum. "Do you have a friend with a room?" Romanian husband & wife conversation. She looked pitying but he looked to be taking a hard line. Eventually she said "we make phone call". Long wait. Long, long wait. Finally: "We have called Pension San & Gino, he is my husband's friend, they will give you a room". Back to Pension S&G. All smiles. They find us a room.