Golubac also has the most spontaneously helpful tourist information service on the planet. We sat on a park bench for a picnic, and a tourist info person materialised next to us, offered services, asked to see The Book so she would know how Golubac is presented. We thanked her and carried on with lunch. Five minutes later a different young woman appeared, with armloads of gifts, bookmarks and fridge magnets, and a questionnaire to complete about our experience of Golubac and its people.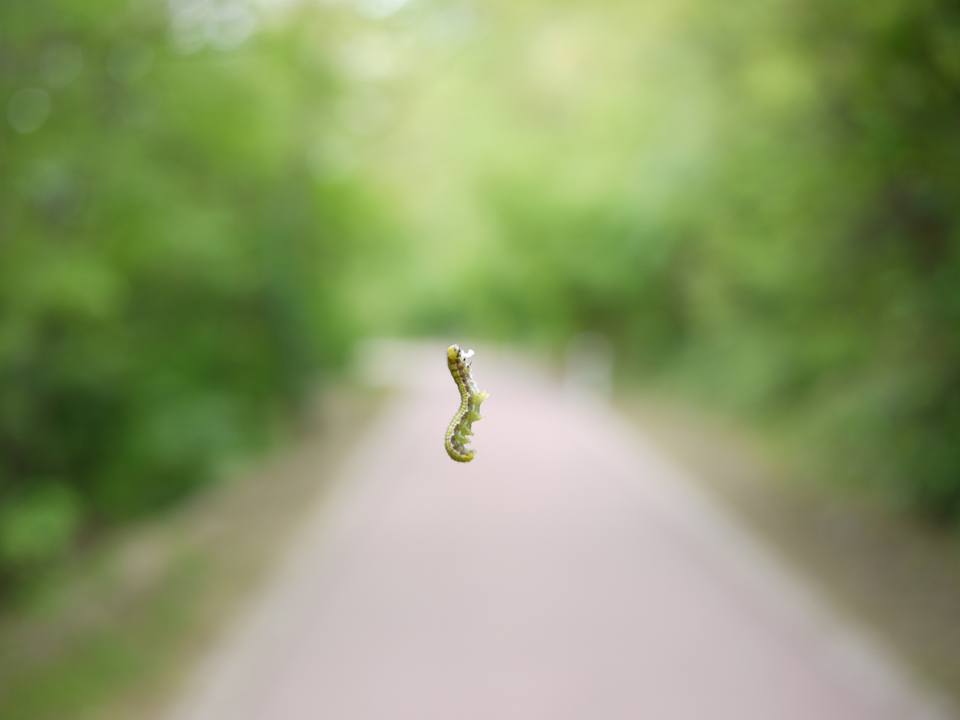 Next Lepenski Vir, a Mesolithic archeological site, very interesting, but the abiding memory will not be the 8000 year old human settlement, but the amazing caterpillar activity. Thousands of tiny caterpillars were each hanging by a silk thread from trees on the walkway to the site. I don't know if they were just trying to reach the ground, or deliberately trying to attach to passing humans, in order to populate new territory, but if the latter, they were doing a very good job. I spent the 15 minute film show at Lepenski Vir picking the creatures off myself, and we certainly brought a few here to Misin Breg. Of which more tomorrow.

At Golubac, the Danube valley, which has been broad and flat since Budapest, closes into a narrow, steep-sided ravine enclosed by rocky crags. These are the Iron Gates.